How to make the house cozy?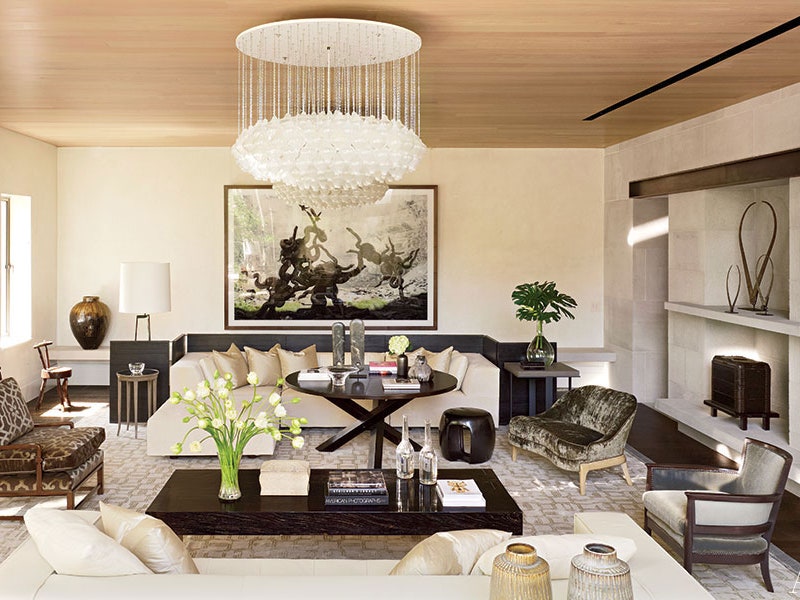 Sometimes, having made a fresh repair in the house, you suddenly find that it is not cozy. The wallpaper is new, the ceilings are modern, the floor is beautiful, the furniture has just been brought from the store. The final cleaning has been carried out, the garbage has been removed, the building smells have weathered. And there is no coziness. You live for a week, two, three, and you do not understand anything, what is it?
A few reliable tricks and your house will find the same warmth and special energy:
PLANTS & FLOWERS
This is the easiest and fastest way to breathe life into your home. Buy a flower in a pot and put it in a prominent place. That's it! Space will be transformed in no time! Potted flowers make your home more cosy. Live or artificial flowers, delicate buds or lush green vegetation, in pots or vases – any plant will renew even the most boring and dull interior in seconds.
Greens are natural motives, love for which is genetically embedded in us. Blossoming buds are the symbols of festivity, freshness, beauty. Choose what you like more and decorate your home with ease!
TEXTILES, PILLOWS. AND A LITTLE CARELESSNESS WHEN DECORATING WITH THEM.
The made up bed can be covered with a new bedspread that perfectly hides the bed linen. It looks neat. But it's too boring! Better buy a few pillows for it (matching the tone), different shapes and sizes, and decorate it with a two-colour blanket or several layers of bedspreads.
The same rule applies to sofas and chairs.
It is enough to add a bright cushion (better not matching the tone of the furniture upholstery, and a contrasting color) or put on the armrest stylish plaid coarse knit. And the house will immediately become much cozier.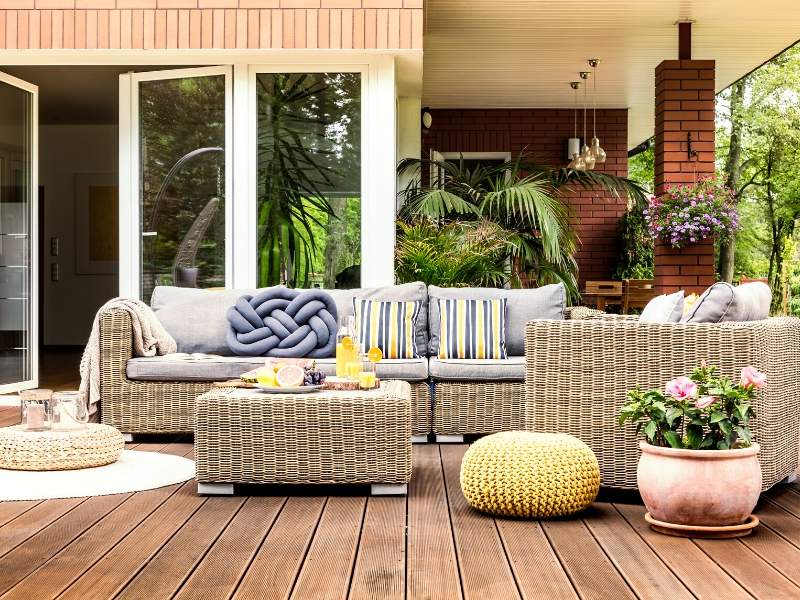 From the point of view of psychology, a light mess created by textile accessories is associated with relaxation, with a pleasant reading of books in the chair or on the sofa, so it gives a cozy mood.
LIGHTING
Play with him! A small lamp by the sofa, a table lamp in the corner on the coffee table, interesting LED lighting by the bed or in the bathroom, separate lighting for different areas. Much is important here. And the luminaire itself – it should be stylish, interesting, but not too pretentious. And the light spectrum – cold will set the working tone, and soft warm – the embodiment of coziness.
It's great if the table lamp has a shade that creates a muted light, setting it to a special wave. And the floor lamp by the bedside lamp has a glow setting. Just don't limit yourself to one common light! Otherwise, the magic of light is out of the question.
COVES AND STORMS
You know what, yeah. In their effort to get away from the typical flats of the 90s, people were massively getting rid of carpets, replacing them with just flooring. And curtains of all kinds, covering windows with roller shutters and blinds. However, designers today are loyal to both rugs and curtains. Both, indeed, make the room much cozier and warmer (both in the literal and figurative sense).
STATUETTES, CANDLES AND SOUVENIRS.
Here you have to be very careful not to turn your house into a "flea market" or a shop of junkies. Follow the rule – less, but better. Do an audit. Get rid of all the "symbols of the year." – ceramic, plush, knitted, wax. Leave a modest elegant statue for all times, a stylish vase and simple candles. That's it! This will be more than enough.
We don't recommend leaving the shelves and coffee tables completely empty either. The feeling of being too empty and unfinished will haunt you and your guests. Leave something really worthy and pleasing to the eye! And you'll see how much more pleasant the eye will be.
LIVE FIRE
Speaking of candles. It's another way to make the house cozier. After all, live fire always attracts the eye. There's also a fireplace. Especially relevant for a private house or cottage.
LETTERING
Life approving inscriptions, letters with your names, or maybe just slogans. This reception is fashionable, stylish, interesting. Looks much more winning paintings or photos. Although, again, much will depend on the style of the interior and key design idea.
DINNER TABLE WITH SERVING
Do not leave the dining table empty. Put a fruit vase, serving napkins on it (fine if they are made of natural materials – linen or cotton), or maybe even leave a few cutlery.
CONTAINERS, JARS, CRATES AND BASKETS
All this, in moderate quantities and tastefully selected, will help decorate the kitchen, bathroom, hallway, bedroom. You can just hide all the items in cabinets, or you can put them in beautiful wicker baskets, groats stored in bags – either in tall glass jars, cosmetics left in a drawer, or put in a special container.
All this will give the interior a special liveliness, due to its attractive appearance, will help to play with the right colors, make accents or vice versa, to dilute the colors in neutral tones.